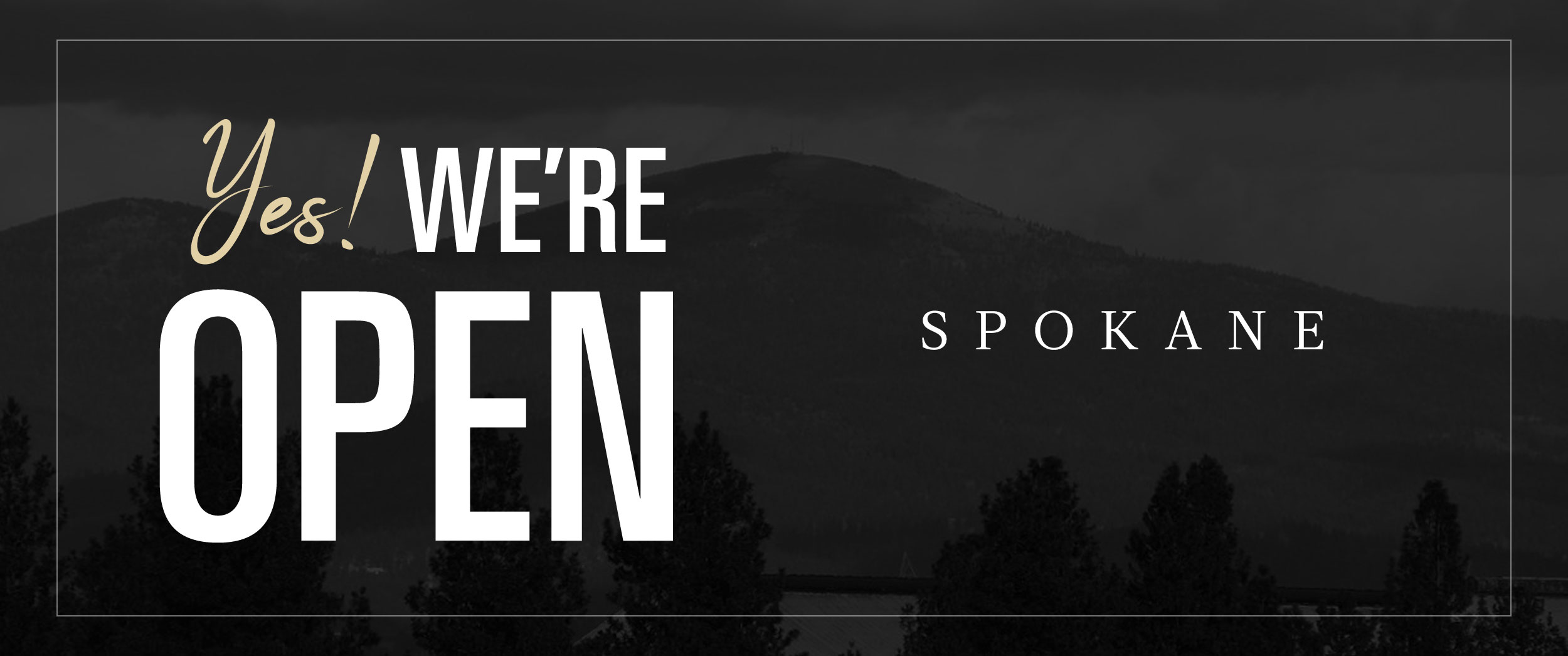 Spokane Locations to Re-open on Memorial Day!
Weldon Barber Spokane Approved for Phase 2.
Updated May 24, 11:30AM
Welcome Back!
We are excited to announce that our Spokane locations will resume operations starting Monday May 25th 2020 (Memorial Day). Please take note of these temporary modifications of our check-in process below prior to arriving at your appointment. We are looking forward to seeing you!
Appointment process modifications
Mobile Check-in
1. Please call the location to inform us of your arrival as our lobbies remain closed.
View Shop Phone Directory
2. When your Barber is ready, they will call you to let you know you may enter the building. Until then, please kindly wait in your car to assist minimizing front-door-traffic.
Masks are Strongly Recommended
To protect our guests, all team members will be wearing a mask. Disposable, single-use face masks are available to our guests upon request.
Payments
Due to increased operational requirements during phase 2, Credit, Debit and Gift Card payments are preferred. Submission of card information will be required to complete online or mobile booking. If an appointment is booked via the telephone, card information will be taken over the phone. Clients will be called after they have left the shop to confirm the details and total of their transaction, and to include any tip.
Retail Sales
Clients will be instructed to indicate their desire to purchase retail products in the "Notes" section when booking appointments via the website or mobile app. If no retail product is indicated, it will be offered during the In-Vehicle Check-In or during their service. A selection of our most popular products will be kept at each barber station. If a client chooses to purchase a product, their service-provider will inform the receptionist after the service has concluded, and it will be added to the transaction prior to the post-service transaction confirmation call.
What you can do to help
• Wear a mask. Disposable, single-use face masks are available to our guests upon request.
• Sanitize hands upon entering the building.
• Please be aware that appointment times may be temporarily extended to account for thorough sanitation of each barber station between clients.
• Please do not bring other guests with you unless you are a parent or guardian accompanying one child under 16 for an appointment.
Pro Tip: If you've attempted to cut your own hair, or experienced substantial growth, booking additional time can really help us deliver that extra TLC your hair deserves.
Extra precautions we're taking to ensure our guests safety.
Minimizing Physical Contact
During Phase 2, some of our our amazing customer service you know and love will be temporarily suspended including:
• Handshakes, Fist Bumps, and Elbow Bumps
• Beverage Service
• Mint Service
Appointments Required
Appointments will be required for all services so we can ensure proper physical distancing and sanitation standards are met. Signs on all our front doors will direct Walk-in clients to call the front desk to check for availability while kindly being asked to wait outside the shop or inside their vehicles, as our lobbies will be temporarily closed.
Face Masks & Other Protective Equipment
A face mask will be required of a client if they are accompanying a child under 16, and observing the service. All Barbers will be wearing face masks at all times. Dependent on the service rendered, you may notice your barber may be wearing additional protective equipment including a cape, goggles, and/or face shields.