Careers at Weldon Barber
Play Passionately, Dream Couragously.
Explore
Welcome to the family.
Since 2004, Weldon Barber has always placed care and appreciation for our talented team members at the forefront. We've proudly created a vibrant and supportive culture stemming from our 9 locations across Washington state, so you can confidently say, "you're never far from family".
Quality of Life.
Raising the "bar" in barber means more than merely providing a best-in-class service to our loyal guests – it means providing a friendly, culture-rich environment that celebrates self-growth and work-life balance in an environment that truly supports your professional and personal goals.
Health & Pet Insurance
Family is everything to us, no matter how many legs you have. We offer a wide range of plans for individuals and families of all sizes.
Retirement Planning
We make sure you're set up for success by offering personalized programs that offer comfort now and stability to your future.
Employee Assistance Program
We extend a full suite of free resources to our team members including legal , counseling, financial planning and ID theft services, all at no cost to you.
Career
Development.
We don't care where you came from, we care about where you're going.

Under the wings of Weldon, team members have access to modern facilities where you can refine your craft and grow your clientele. We host complimentary classes throughout the year, administered by some of the most skilled experts in the industry to ensure you are empowered with the tools to succeed.
Events
Work Hard, Play Hard.
At Weldon, the talents of our team members are consistently celebrated. We make sure when it's time to put down the shears, there are plenty of opportunities to grow your relationships with your colleagues and be appreciated for all the value that you bring to our family.
Explore Positions
Join our Team.
Barber – Fulltime
Bellevue
10047 Main St, Ste 102
Bellevue, WA 98004
(425) 679-6202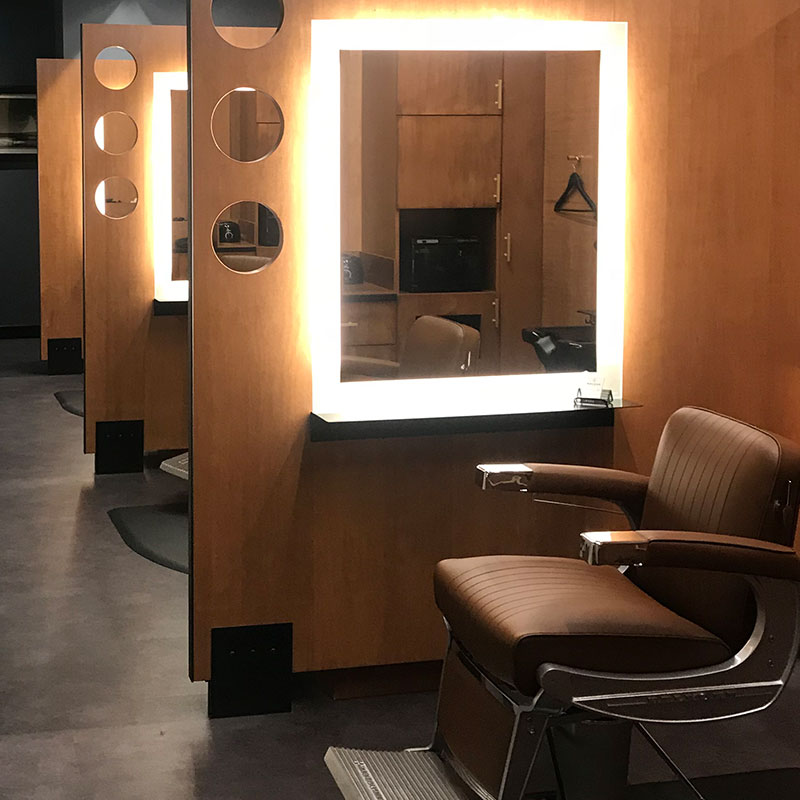 Barber – Fulltime
Samammish
6220 E Lake Sammamish Pkwy SE
Issaquah, WA 98029
(425) 369-9910

Barber – Fulltime
Issaquah
6220 E Lake Sammamish Pkwy SE
Issaquah, WA 98029
((425) 369-9910

Barber – Fulltime
Kirkland
8421 122nd Ave NE
Kirkland, WA 98033
(425) 828-0151

Barber – Fulltime
Mill Creek
15118 Main St Ste 300
Mill Creek, WA 98012
(425) 337-5068

Barber – Fulltime
Redmond
17887 Redmond Way Suite 110
Redmond WA 98052
(425) 896-8474

Barber – Fulltime
Spokane Valley
9119 E Broadway Ave Ste E
Spokane Valley, WA 99206
(509) 456-8001

Barber – Fulltime
Spokane North
9502 N Newport Hwy #6
Spokane, WA 99218
(509) 456-8992

Barber – Fulltime
Spokane South Hill
2021 E 29th Ave
Spokane, WA 99203
(509) 456-8998

Front Desk Administrator
Eastern Washington Locations
Spokane North, Spokane South Hill, Spokane Valley
Front Desk Administrator
Western Washington Locations
Bellevue, Issaquah, Kirkland, Mill Creek, Redmond, Sammamish